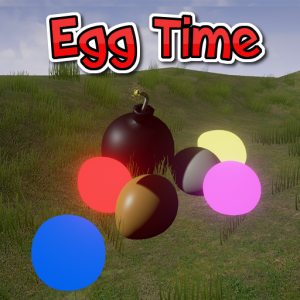 Release date: 19 September 2016
Platform: Windows 64bit (Steam)
Language: English
Supported VR Headsets: HTC Vive, Windows Mixed Reality
Multiplayer: No
Description
Video
Screenshots
Recommended HW
Download
Description
The game revolves around simple mechanics and physics.
Catching eggs, defusing bombs, using "egg time" a variation of bullet time to catch even the most hard to catch eggs.
Stages have their own twists and there are a bit more things to do than it meets the eye. There are several special eggs that spice up the game a bit ranging from ability to slow down time to making your basket big or small.
Egg time offers fun for the young and for the adult player through its humorous tone.
Awards:

Video
Screenshots
Recommended HW
Download