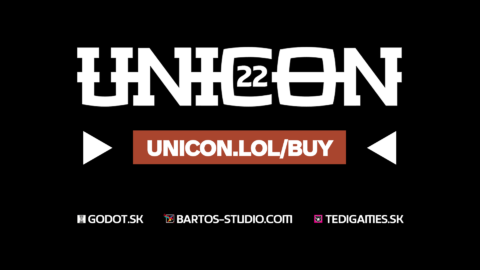 Release date: 19 Feb 2022
Platform: Windows 64bit (direct download)
Language: Slovak
Multiplayer: Online
Description
Videos
Screenshots
Recommended HW
Download
Description
UniCon is a yearly game festival organized by Univerzity of st. Cyril and Metod in Trnava since 2015. (http://fmk.sk/) , this year organized by godot.sk
Due to popular demand, the event will also take place in virtual space this year.
There will be new land to explore, quests and many more.
The application side of the con was done by Bartoš Studio, game design, level design and the rest, with cooperation of TEDI Games.
The festival will be open from 19.feb – 20.feb 2022.
Videos
Screenshots
Recommended HW
Download